STRATA PROPERTY MANAGEMENT SEMINAR 2019-"GOOD GOVERNANCE & GOOD PRACTICES IN A DEVELOPED ECONOMY"
July 11, 2019 @ 8:00 AM

-

6:00 PM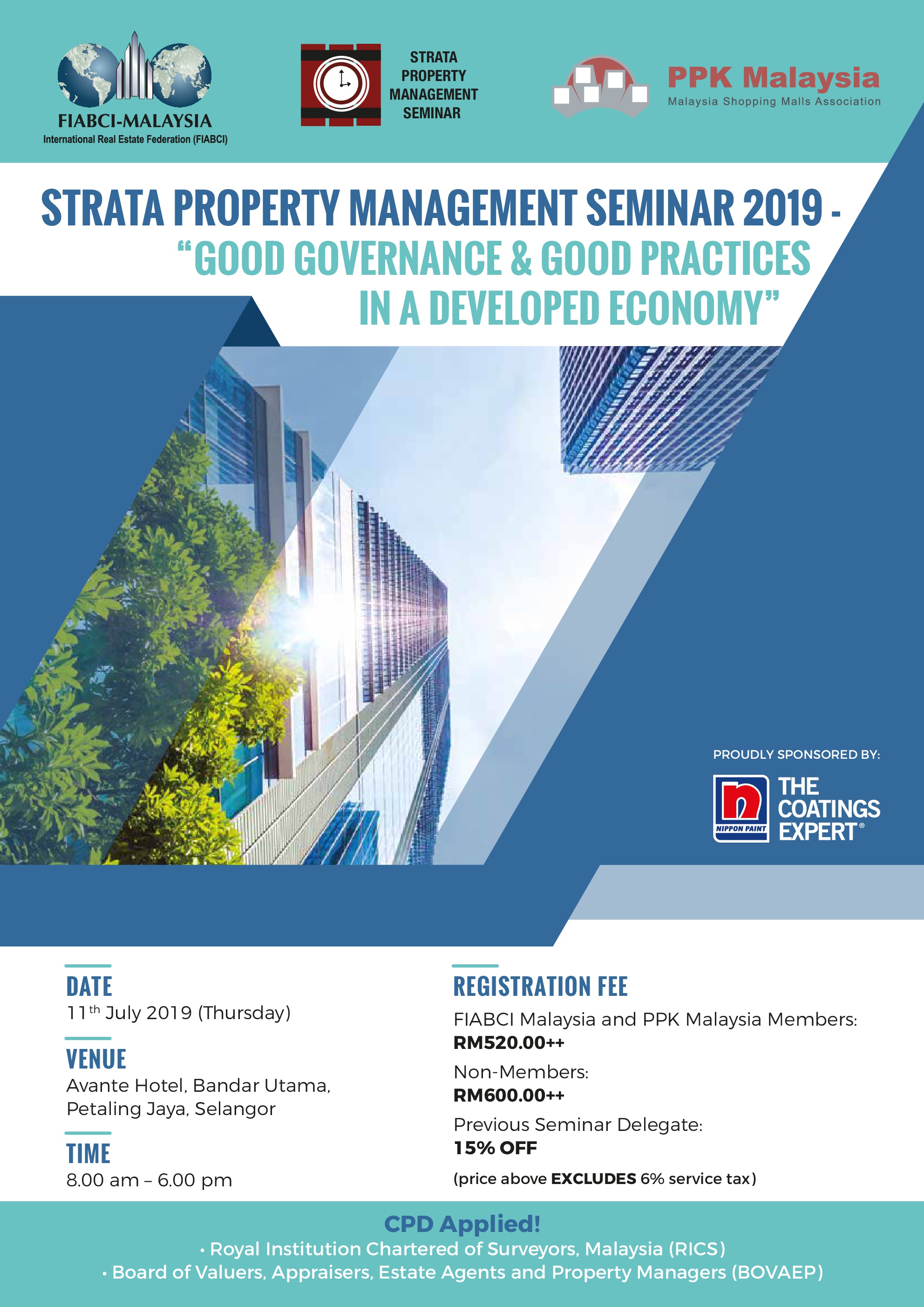 STRATA PROPERTY MANAGEMENT SEMINAR 2019
Theme: "GOOD GOVERNANCE AND GOOD PRACTICES IN A DEVELOPED ECONOMY"
All our seminars over the past years have always attracted enthusiastic response from participants eager to learn from the experienced speakers and industry practitioners on how to solve their problems in managing strata properties.
With the current theme of "Good Governance and Good Practices in a Developed Economy", we aim to focus on enhancing professionalism in the property industry particularly in strata building management.
We look forward to continuously improve and maintain the momentum in strata management for long-term sustainability and to enhance the desired lifestyle of the strata community. The seminar brings together prominent industry players, property practitioners and representatives from relevant associations/bodies from both the public and private sectors who will share insightful experience with participants.
Registration Closed!